Our Mission
Our mission is to protect patient safety by sharing information and developing processes related to the integrity of the healthcare supply chain and the quality of its materials.
With a focus on building strong partnerships between pharmaceutical manufacturers and suppliers, Rx-360's goal is to ensure the integrity of supply chains through member led working groups and audit program.
We are a community of life-science and medical device thought leaders committed to driving positive change within the industry.
Our History
2008
Rx-360 Founded
In 2008 a meeting with pharmaceutical industry executives and Janet Woodcock, director of the U.S. Food & Drug Administration's Center for Drug Evaluation & Research (CDER) at the time, was convened following the heparin contamination that year that was responsible for 81 deaths in the U.S.—an event that brought the issue of drug safety and supply-chain security to the forefront.
After this meeting, Rx-360 was formed.
Join Audit Program
The audit program allows cosponsorship of audits in a confidential manner.
As supply chains become more global, complex and increasingly vulnerable to adulteration and counterfeiting, Rx-360 has increased its focus on strong partnerships between pharmaceutical manufacturers and suppliers to ensure the integrity of supply chains through on-site auditing.
"My company has made significant use of the joint audit program over the last few years. The continuous improvement initiatives by Rx-360 around the joint audit program have become very evident over the past 12 months. In addition, as a member of the consortium, we have been able to utilize the "audit credits" benefit generated from previously sponsored joint audits to significantly reduce our out-of-pocket cost of audits we have co-sponsored or licensed this year!"
Rob Smith, Supplier Quality Audit & Compliance
GSK
Rx-360 is like an active "neighborhood watch" group that focuses on keeping the supply of medical products safe for patients worldwide. I am thankful that my company and so many of our peer and supplier companies are committed to working together on Rx-360's supply chain security mission on behalf of our patients!
Eric Berg, Director of Quality Assurance
Amgen, Inc.
Rx-360 brings valuable networking and education opportunities to my organization that operates in over 100 locations around the world, deeply involved with supply chain integrity and regulatory compliance for inbound and outbound to manufacturing and direct to patient distribution. Especially, our employees who volunteer in some of Working Groups such as Africa GDP, Data Integrity, and Medical Device reap many benefits that help the with their own professional growth, but also being able to contribute to the company with fresh knowledge and best practices.
David Bang, CEO
JAS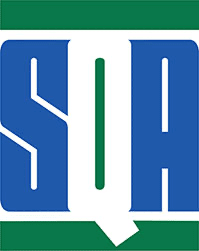 Remote Auditing has become part of the norm for many suppliers within the pharmaceutical industry. Being able to maintain audit quality while simultaneously being aware of the ever changing landscape becomes more important every day. Rx-360, through their member initiatives surrounding remote auditing, have captured the viewpoint of the supplier and set the industry on a path of best practice in remote auditing.
Mike McKay, President/CEO
SQA Services, Inc.
Our Process
Currently, the Rx-360 Joint Auditing Program includes audits of suppliers of APIs, excipients, basic chemicals and raw materials, packaging components and Good Distribution Practices (GDP), single use systems, supply chain security, contract laboratory, and software vendors. The Rx-360 Joint Audit Program allows one or more Rx-360 member(s) or nonmember(s) to request an audit of a particular supplier. Rx-360's team of qualified auditors begin the process and produce a finalized report on findings and observations. Members can view audits in real-time and all audit reports generated through the Rx-360 Audit Program can be utilized by licensees.