The Premier Pharmaceutical Supply Chain Consortium
Rx-360 is a nonprofit international consortium which addresses pharmaceutical and medical device supply chain security in relation to public health concerns and patient safety. These issues affect billions of individuals around the world on a daily basis.
We are a community of life-science and medical device thought leaders committed to driving positive change within the industry.
What We Do
Rx-360 has a mission to protect patient safety by sharing information and developing processes to improve the integrity of the health care supply chain and the quality of materials within the supply chain.
Rx-360 is able to accomplish this mission through:
SELECT Member Organizations

"My company has made significant use of the joint audit program over the last few years. The continuous improvement initiatives by Rx-360 around the joint audit program have become very evident over the past 12 months. In addition, as a member of the consortium, we have been able to utilize the "audit credits" benefit generated from previously sponsored joint audits to significantly reduce our out-of-pocket cost of audits we have co-sponsored or licensed this year!"
Rob Smith, Supplier Quality Audit & Compliance
GSK
Rx-360 is like an active "neighborhood watch" group that focuses on keeping the supply of medical products safe for patients worldwide. I am thankful that my company and so many of our peer and supplier companies are committed to working together on Rx-360's supply chain security mission on behalf of our patients!
Eric Berg, Director of Quality Assurance
Amgen, Inc.
Rx-360 brings valuable networking and education opportunities to my organization that operates in over 100 locations around the world, deeply involved with supply chain integrity and regulatory compliance for inbound and outbound to manufacturing and direct to patient distribution. Especially, our employees who volunteer in some of Working Groups such as Africa GDP, Data Integrity, and Medical Device reap many benefits that help the with their own professional growth, but also being able to contribute to the company with fresh knowledge and best practices.
David Bang, CEO
JAS

Rx-360 provides an excellent forum for brand owners to collaborate in pursuit of everyone's number one priority: patient safety. When we share knowledge and resources in the interest of protecting patients, everybody wins. Bigger companies with more resources and experience are able to pass along learnings to smaller companies, and everyone has the opportunity to engage and learn as we collectively tackle some of brand protection's biggest challenges. As a result, Rx-360 helps lift the entire pharma industry in its fight against illicit trade.
Rich Kaeser, Vice President of Global Brand Protection
Johnson & Johnson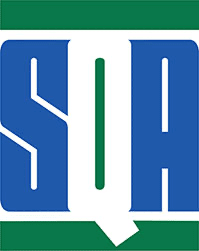 Remote Auditing has become part of the norm for many suppliers within the pharmaceutical industry. Being able to maintain audit quality while simultaneously being aware of the ever changing landscape becomes more important every day. Rx-360, through their member initiatives surrounding remote auditing, have captured the viewpoint of the supplier and set the industry on a path of best practice in remote auditing.
Mike McKay, President/CEO
SQA Services, Inc.
Featured Content

Rx-360, an International Pharmaceutical Supply Chain Consortium has created this Natural Disaster Contingency Planning guideline in response to natural disasters our members are experiencing. This guideline can serve as a baseline to assist in proactively considering how your organization would internally react in the unfortunate circumstance that a natural disaster impacts one of your business locations.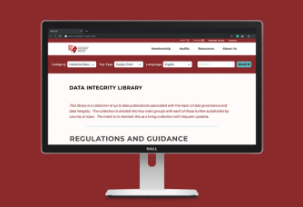 Interactive Resources
Templates & Tools
January 19, 2021
Background on Supplier Assessment Questionnaire Pharmaceutical manufacturers and industry suppliers recognize the inefficiency and waste of resources when each individual pharmaceutical company creates its own supplier assessment questionnaire. Suppliers routinely exhaust valuable resources continuously completing […]
Interactive Resources