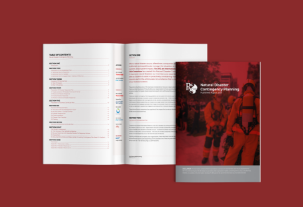 Natural Disaster Contingency Planning Version 2.0
When a natural disaster occurs, oftentimes companies are not adequately prepared to effectively and expeditiously manage the situation to minimize business, customer, and/or patient impact. Rx-360, an International Pharmaceutical Supply Chain Consortium has created this Natural Disaster Contingency Planning guideline in response to natural disasters our members are experiencing. This guideline can serve as a baseline to assist in proactively considering how your organization would internally react in the unfortunate circumstance that a natural disaster impacts one of your business locations.
This guideline will address some of the business considerations that your organization may have to address and manage. Preparing and planning ahead of time will allow your organization to more quickly engage and direct the appropriate internal and external (police, fire brigade, disaster response) experts who will be leading your businesses' most critical crisis mitigation activities. This Natural Disaster Contingency Planning guideline can be used in the event your organization is directly impacted by a natural disaster like a tornado, hurricane, tsunami, blizzard, ice storm, etc. There is a wide range of natural disasters that can happen around the world all with varying levels of risk, severity, and potential impact to your site. This guideline is not inclusive of all the types of natural disasters that can impact your organization, but is being provided to assist you to proactively prepare your organization to immediately transition from impact to recovery if such an event were to occur.
Additionally, this guideline can also be referenced in establishing mitigation activities when a natural disaster occurs at one of your global suppliers.
This guideline will assist companies to be cognitive of the impact that a natural disaster could have on your personnel, infrastructure and product/services.