Improve Your Supply Chain Security & Safety. Join Rx-360's Consortium AND protect patient safety.
BECOME A KEY PLAYER
BENCHMARKING
WORKING GROUPS
GLOBAL REACH
Rx-360 prides itself on being a member driven consortium.
This means that as a member you can interact, benchmark, and survey your industry peers in a confidential manner. This ability has led and will continue to foster best practices associated with the Rx-360 mission.
Our Mission is to protect patient safety by sharing information and developing processes related to the integrity of the healthcare supply chain and the quality of its materials.
What to Expect as a Member
Key elements of membership include:
Access to exclusive confidential Working Groups that target your needs and interests.
Integration into the Rx-360 Audit Program, which includes discounts on audit licenses, opportunities to co-sponsor audits, and reduce your audit cost burden through our unique credit program.
Unparalleled customer service from our growing and dedicated internal Rx-360 Team.
Opportunities to publish and present through our working group projects and educational events.
Your membership provides you the knowledge and access to increase your pharmaceutical supply chain security, and quality.
Join the Movement to Ensure Patient Safety!
One consortium dedicated to
ensuring supply chain integrity
and protecting patient safety
"My company has made significant use of the joint audit program over the last few years. The continuous improvement initiatives by Rx-360 around the joint audit program have become very evident over the past 12 months. In addition, as a member of the consortium, we have been able to utilize the "audit credits" benefit generated from previously sponsored joint audits to significantly reduce our out-of-pocket cost of audits we have co-sponsored or licensed this year!"
Rob Smith, Supplier Quality Audit & Compliance
GSK
Rx-360 is like an active "neighborhood watch" group that focuses on keeping the supply of medical products safe for patients worldwide. I am thankful that my company and so many of our peer and supplier companies are committed to working together on Rx-360's supply chain security mission on behalf of our patients!
Eric Berg, Director of Quality Assurance
Amgen, Inc.
Rx-360 brings valuable networking and education opportunities to my organization that operates in over 100 locations around the world, deeply involved with supply chain integrity and regulatory compliance for inbound and outbound to manufacturing and direct to patient distribution. Especially, our employees who volunteer in some of Working Groups such as Africa GDP, Data Integrity, and Medical Device reap many benefits that help the with their own professional growth, but also being able to contribute to the company with fresh knowledge and best practices.
David Bang, CEO
JAS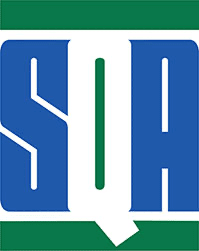 Remote Auditing has become part of the norm for many suppliers within the pharmaceutical industry. Being able to maintain audit quality while simultaneously being aware of the ever changing landscape becomes more important every day. Rx-360, through their member initiatives surrounding remote auditing, have captured the viewpoint of the supplier and set the industry on a path of best practice in remote auditing.
Mike McKay, President/CEO
SQA Services, Inc.
CONNECT AND COLLABORATE
WITH THE BEST PHARMACEUTICAL
THOUGHT LEADERS ON EARTH
Ensure there are no bad actors in your supply chain.

Gain best practices from top pharmaceutical companies.

Band together to protect patient safety.
An Rx-360 Representative will be in touch with you within 48 hours.